Threshold, Department of Housing, Planning and Local Government
Deliver a campaign for Threshold to inform and engage tenants in privately rented accommodation about their rights
Deliver a campaign for Threshold to inform and engage tenants in privately rented accommodation about their rights. Focus on reaching the immigrant population in particular, and promote Threshold's Freephone, webchat and tenant support services. The campaign should target audiences that might not know how to report poor treatment by landlords, or might be afraid to draw attention to their rental housing defects. The campaign should have a national platform, as the client wanted the maximum reach possible, across all parts of Ireland. The Department of Housing and Local Government also wanted to be involved in the promotion of the awareness campaign, and to emphasise the improvements in the legislation that had been enacted that year.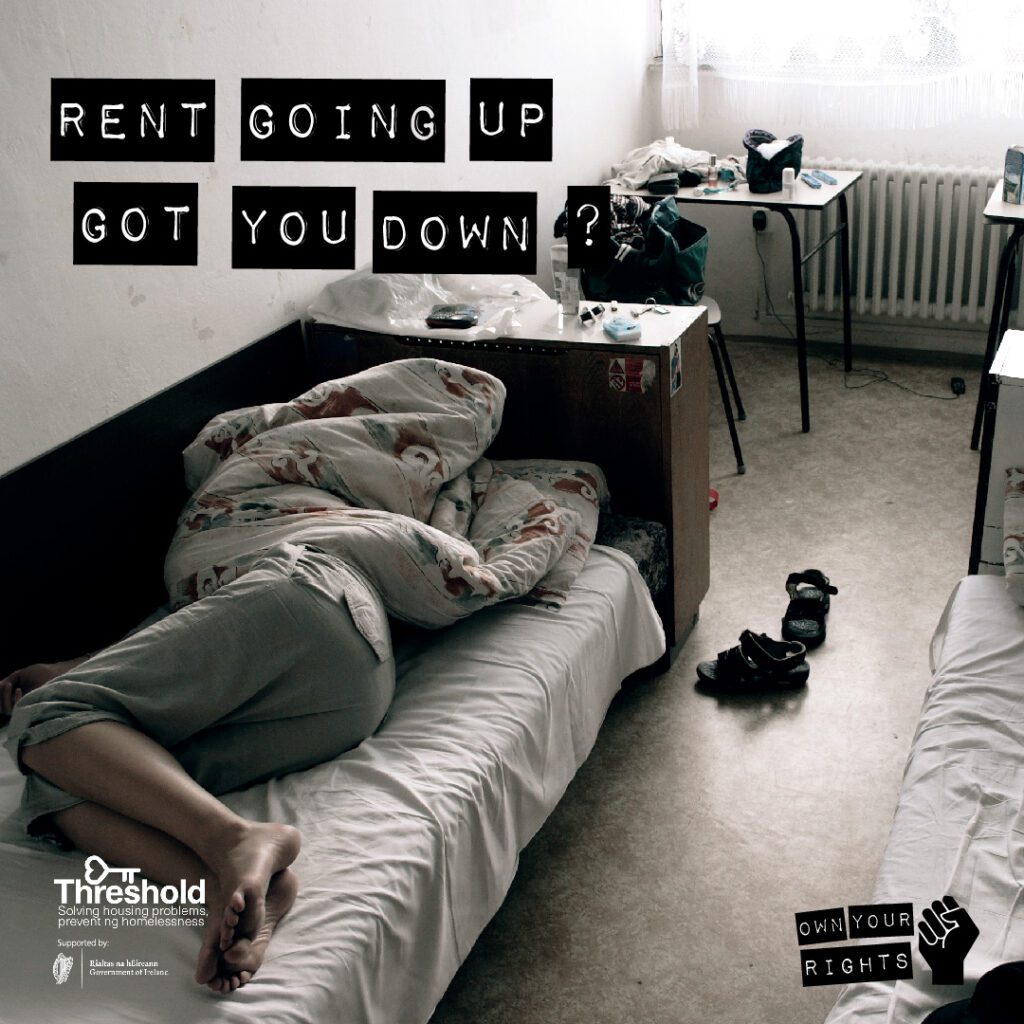 We developed the creative concept around empowerment and called it "Own Your Rights", drawing on a sense of ownership coupled with knowledge, that while tenants may not own the place they live, they do still have ownership of their rights around their tenancies. 
We wanted our target audiences to understand and apply their rights in relation to their private tenancy and push back against unfair or illegal actions. To do this, we designed eye catching ad copy, with short clear messaging, and translated it into a variety of languages based on the most common migrant populations in Ireland. 
We then led the delivery of a full through-the-line campaign from strategy to delivery of final creative assets, including media buying. This included digital screens, washrooms, billboards, fly posters, transport network ads and radio adverts. 
We developed an innovative influencer campaign strategy to target and engage key Irish audiences, while also developing partnerships with migrant community hubs to promote the campaign to diverse audiences. We ran focus groups with people from migrant backgrounds to stress test the messaging of the campaign and feed in their experiences to our creatives. 
The above-the-line elements were supported by a full content strategy and suite of assets for owned social as well as an extensive PR plan, designed to maximise earned media coverage and drive positive headlines for Threshold and the Department for Housing, who officially launched and funded the campaign. 
We ensured a focused PR outreach that not only secured coverage in top-tier national media, but also engaged regional media outlets around Ireland.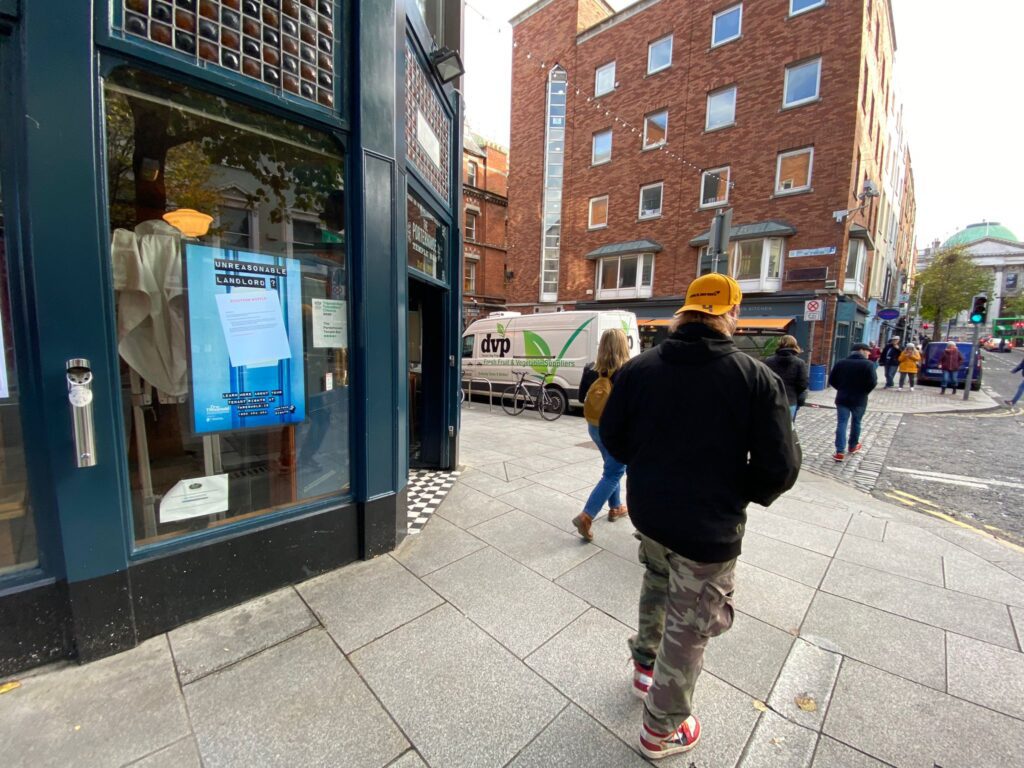 The Own Your Rights campaign was supported by an agile PR strategy which successfully generated over 6.3M opportunities for people to see and hear about the campaign in various media outlets over a sustained period.
By holding a press conference with the Minister, the CEO of Threshold and a service user, we generated a flurry of media coverage that day and the following day, it appeared on the front of the Irish Times, and in the Mail, the Sun, the Irish Independent, RTÉ, Newstalk and regional media outlets.
Pitching a case study, who had availed of Threshold's services, to the media for a feature-length piece meant that this interest continued into the following week when we secured coverage across 5 pages in both the Irish Independent and the Herald.
Our innovative Influencer Marketing Campaign saw us collaborating with five key content creators across Ireland, ensuring a reach of 225,641 across our target audiences of families, single mothers, students and young sole renters. We the People identified a collaborative opportunity to work with E-Dublin in order to reach up to 100% of Brazilian ex-pats living in Ireland, as well as Brazilian people who were thinking of moving to Ireland in the future.
The Out of Home campaign was an impactful way to demonstrate the importance of this campaign, putting us in front of potentially hundreds of thousands of eyes, reinforcing its significance and bolstering the reach and effectiveness of the message.
Threshold noticed a significant uptick in engagement with their services with an increase in callers and users of their web chat services. We captured video and photo footage of the Minister at the launch, some of which was pushed out to his over 15,000 followers on Twitter and across the Department channels.