The HSE funded mental health service 50808 have chosen to work with WTP since their inception as a destination 24-hour mental health helpline in 2020. In the intervening two years we have delivered a wide variety of innovative, efficient and creative campaigns that have maximised their visibility. 
These campaigns came to life through a series of unique opportunities that we identified to engage and inform the public of the continued importance of volunteer-led, easily accessed communications for young people, underpinning the public health services provided by the HSE. 
Over the last two years, we have delivered memorable, distinct public relations and engagement campaigns:
Launch of service, June 2020
Anniversary of service launch & Get past Grand, June 2021
You have it in you, December 2021
We are proud that we have been the go-to agency for 50808 from their beginnings as a nationwide public service, particularly because of the challenging environment that Covid-19 presented over the last two years. 
Challenge - Launch of Service
Tasked with launching the service in June 2020, our priority target groups were 16-34-year-olds, particularly young men and LGBT+ people.
We had to deliver a top-tier launch, incorporating important stakeholders and maximising exposure for 50808. In light of Covid-19 restrictions, we had to pivot our entire launch strategy and be agile in response to the client's needs.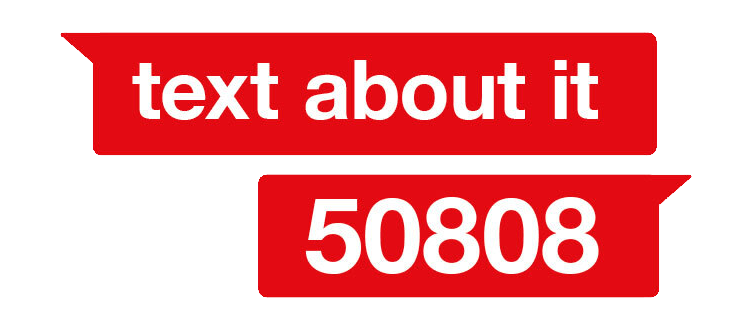 We coordinated a digital event on Zoom Webinar, hosted by Doireann Garihy and featuring Minister Simon Harris, Minister Jim Daly, HSE Chief Operations Officer Anne O'Connor and a panel of Crisis Volunteers. 
Our news generation included the development of inspiring Crisis Volunteer Case Studies and we provided extensive social media support and influencer marketing. All content positioned 50808 as a service that's here to provide everything from a calming chat to immediate support for people going through a mental health or emotional crisis – big or small. 
Thanks to an extensive media relations campaign we secured an impressive and far-reaching impact for the client, exceeding all expectations and dominating the news agenda.
98 pieces of print, online and broadcast coverage and 

The digital launch event resulted in over 300 participants. 

Texter volume numbers increased by over 300% from the pre-launch pilot phase 

The planned advertising campaign was postponed due to the enormous success of the PR launch.
Challenge - Anniversary of service & Get past Grand
Using the one year anniversary of the launch as a reference point, we partnered with influencer Doireann Garrihy again and issued a press release celebrating the first birthday of the life-saving service, 50808.
In tandem with this anniversary, we activated a campaign called "Get past Grand", to build on the success of the 50808 brand as the destination text service for young people struggling with their mental health. One year on since the launch, over 2 million texts had been exchanged. We felt this was a good time to both celebrate the anniversary of the launch, and stitch in a promotional campaign using data informed by service users.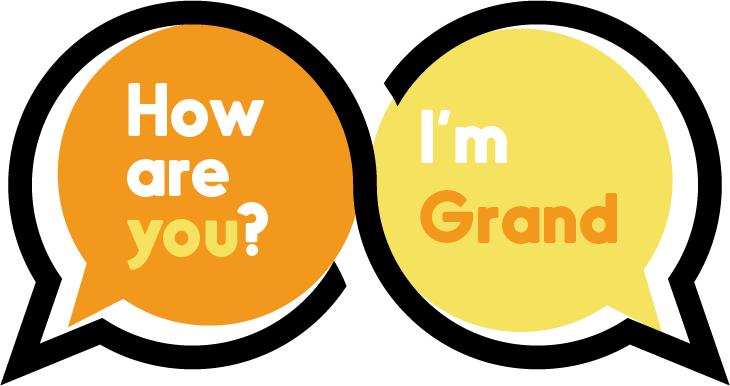 We conducted a research survey on 1,803 young people to develop a deeper understanding of their mental health communication challenges. Using this comprehensive research data, we discovered that the majority of service users used the phrase "I'm grand" to avoid talking about their true feelings, so this phrase formed the foundation of our campaign.
We provided strategic support for the Get Past Grand campaign through an impactful and tactical communications and PR plan. The Get Past Grand campaign aimed to delve into the unspoken aspects of young people's mental health and encourage friends and loved ones to not simply accept throwaway responses to the 'how are you doing?" questions such as "grand "," alright " or "fine ". 
Our approach to the campaign consisted of drafting a press release based upon the findings of our survey insights, hosting a photocall, gathering content for social platforms and developing a suite of social media campaign material.
To launch the campaign, we liaised with Mary Butler TD, Minister of State for Mental Health and Older People and held a photocall with the 50808 team and youth who are engaged in 50808 activities. This also acted as a content gathering opportunity to capture imagery and video content.  We engaged with crisis volunteers and drafted first-person case studies to add influence to the campaign and to inform a suite of social media content to support campaign messaging.
Overall campaign reach of 2.15M

50% of media used content from our photocall

Radio interviews secured on 4 shows

50% of media used content from our photocall

Case study or spokesperson quotes were featured by all outlets
Challenge: You have it in you
Our most recent campaign for 50808 was the promotion and launch of a new volunteer recruitment campaign. We wanted to heighten awareness of the 50808 service for both potential volunteers and the wider public, and we wanted to drive an increase in the number of fully trained crisis volunteers who would join the team in the January 2022 intakes.
The 'You Have It In You' campaign aimed to secure media coverage for the recruitment drive, primarily via broadcast.
We devised this campaign concept as we realised that so many of us are doing the work of a 50808 volunteer every day, without even realising it. This key insight unlocked the potential for the campaign to reach even more audiences, as we know that people are far more inclined to respond to a campaign if they see themselves mirrored back in it.
We identified the best real-life crisis volunteers to tell the media first hand about their experiences with 50808. We targeted regional press with local volunteers available for interview and region-specific data, showing the level of engagement from service users in a specific catchment area. This 'local angle' approach was very successful in driving media interest and gaining coverage.
Overall campaign reach of 1.65M

Radio interviews secured on 9 radio shows across regional radio stations

Total print and online reach 264,500

Syndicated soundbites of interviews played 33 times across 15 radio stations