Challenge
Three established charities working in educational disadvantage came together to form a new organisation: Kinia. 
Camara Ireland, Techspace and Suas had strong brand recognition and excellent reputations in their industries. Our task was to harness these reputations and channel them into the new name, Kinia, while retaining the positive associations they had all individually built up over many years.
This sort of merger is relatively unheard of in the sector, as competing interests and differing approaches are often de rigueur. WTP embraced this challenge and this opportunity to expand the frontiers of education in marginalised communities around Ireland. 
The scope of these three organisations was different, so Kinia wanted people to understand that they would now work across educational disadvantage, literacy, digital literacy and technology. We needed to develop and deliver a strong communications plan across traditional media that told partners, collaborators, funders and most importantly, educators as well as young people that Kinia is the new trusted voice of educational disadvantage in Ireland.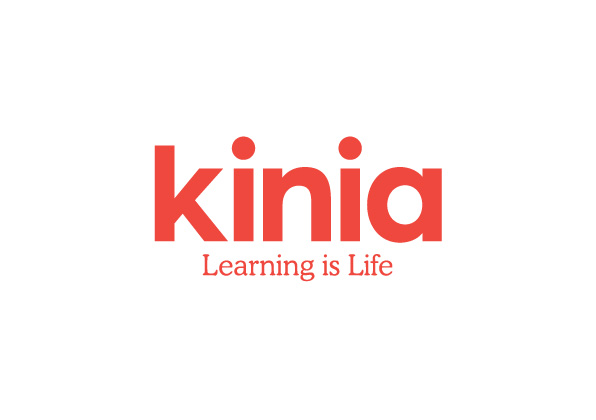 Kinia's rebrand had a vivid, modern logo and a whole new colour scheme. We needed to bring this to life with photography assets, showing the real people associated with the brand and the real young people availing of their services. 
To do this, we held a content gathering day with the new CEO, youth workers, programme coordinators, educators and young people who used the services. We printed physical props and clothing for subjects to use and wear, to seamlessly integrate the new logo into these photographs. We staged the gathering day at a location operated by one of Kinia's community stakeholders, pivoting our strategy to accommodate Covid-19 restrictions, and conducting the whole event outdoors, socially distanced.
We developed a social media content calendar, coordinated with Kinia's in-house social media teams and pushed out content in a carefully timed fashion on social channels.
We identified two potential press release opportunities, one for general news and one for the more business/technology focused publications. We engaged with the special advisers from the Department of Tourism, Culture, Arts, Gaeltacht, Sport and Media to provide quotes for these releases from the line Ministers, Minister Catherine Martin and Minister Jack Chambers. 
We engaged professional media photography and syndication to get a wide release on photography assets accompanying these releases.
In particular, we were excited about the bilingual aspect of Kinia, so we translated the press releases into Irish and circulated them among Irish speaking media organisations. We conducted interviews with case studies of students to add their quotes into the releases too.
'Kinia: Learning is Life' was the key strapline in the new branding and we incorporated this into our communications plans as much as possible.
We held a press event in the Guinness Enterprise Centre, with young Traveller students showcasing their learnings about STEAM subjects.
Overall, we delivered a variety of coverage for the client across print, online and broadcast media that targeted and engaged a variety of audiences.
The bilingual element of the campaign added the specialised dynamic engaging with Irish language media, which meant coverage on RTÉ Radio na Gaeltachta, opening up the opportunity to target and reach minority audiences within the Irish speaking community.
We placed the CEO of Kinia in a primetime radio slot for Newstalk with their Digital Editor, Jess Kelly, for TechTalks. This was designed and delivered in order to hone in on digital consumers and stakeholders within the technology sector.
Irish Tech News also covered the press release from the business merger angle, and we were delighted to engage with the Travellers Voice magazine for a comprehensive interview feature spread on the young Traveller girls from the STEAM event.
Further engaging with a wider public audience, Kitty Holland from The Irish Times ran our photography and did a whole interview feature with the programme coordinators and the girls, from the STEAM showcasing event in the Guinness Enterprise Centre.